Access this Wi-Fi service even at locations like these around town!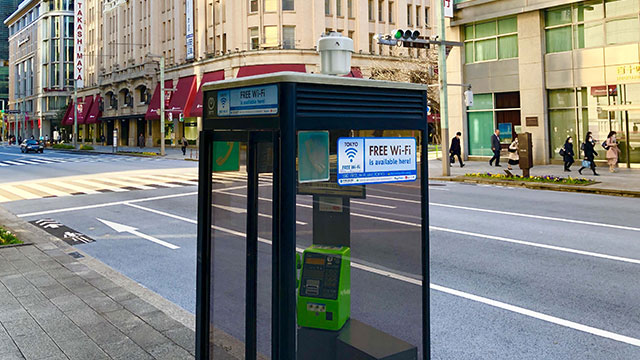 Public Phones
This Wi-Fi service is available around many Public Phones.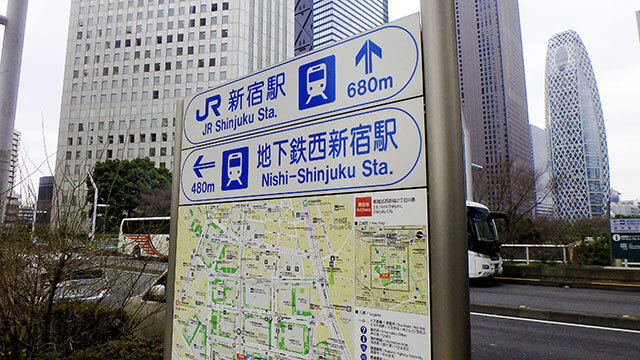 Tourist Information Map and Sign
At Tourist Information Map and Sign, nearby sightseeing spots and other attractions are displayed on a map. You can access this Wi-Fi service around tourist information markers.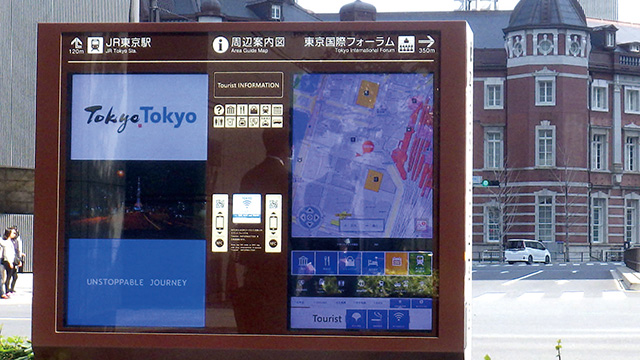 Digital Signage
Digital Signage is a handy resource that displays directions to your destination, nearby sightseeing spots, a hotel, a restaurant with a multilingual menu, an ATM that accepts international cash cards or any number of other locations.
Multilingual (Japanese, English, Chinese, Korean) search functionality adds extra convenience!